Shipping Q2 2022
Available for preorder soon. Sign up to get notified.
Germs from everything you touch end up on your phone.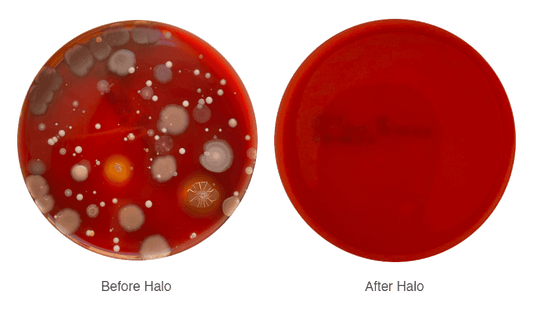 30 Seconds
Halo's rapid cleaning process allows you to sanitize your phone every time you clean your hands. It kills 99.9% of germs safely and effectively.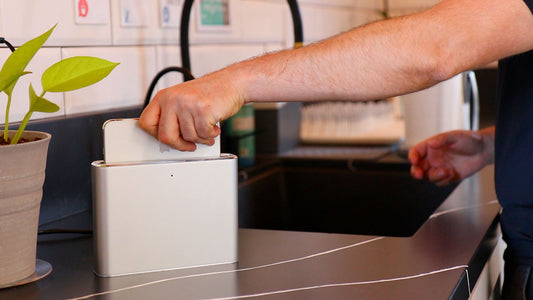 Touchless
Simply drop in your phone to start the cleaning process. Your phone is raised and presented for you to take after it is sanitized, avoiding cross-contamination.
Fits Any Phone
Halo's large entry slot accommodates anything from the largest iPhone 13 Pro Max (with a case) to a plain old iPhone 5.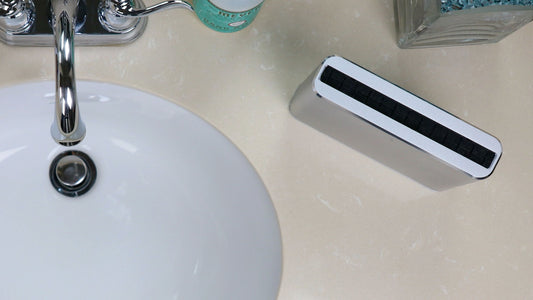 Compact Elegance
Halo is crafted out of a solid piece of aluminum. It is bead blasted and anodized to give it a beautiful finish. Its small profile allows you to put it where space is limited.
All-around Cleaning
Your phone is lowered through a ring of UV-C LED's guaranteeing that every surface is sanitized.
Lasting Technology
20 digitally controlled UV-C LED's are at the heart of Halo's implementation. They provide over 10,000+ hours of operation, are mercury free, and require no maintenance.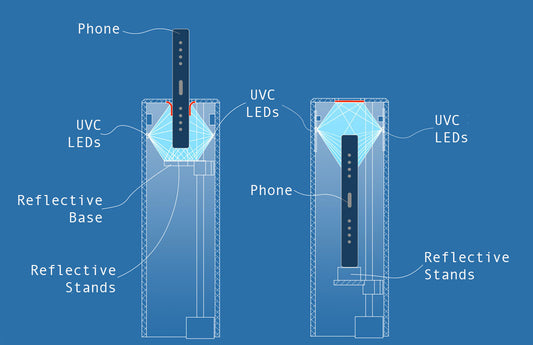 Prioritized Safety
Halo is designed with safety as a priority. Sensors ensure that the UV-C LEDs turn on only when a phone is detected. The patented entry slot design guarantees no light leaks during operation.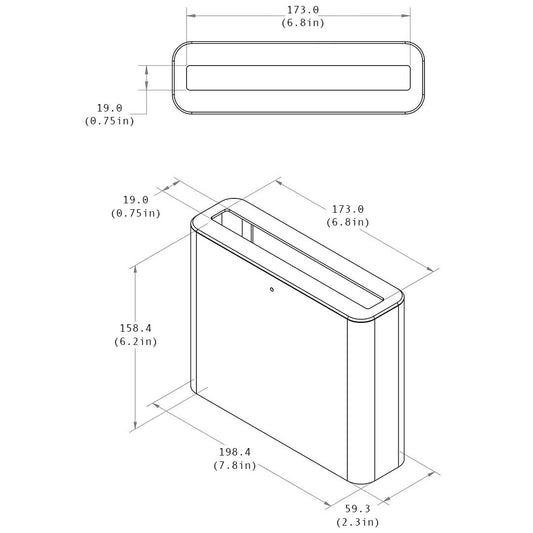 Dimensions
Small size but roomy enough to fit any phone (with or without a case).
Length: 198.4mm (7.8in)
Width: 59.3mm (2.3in)
Height: 158.4mm (6.2in)
Opening Length: 173mm (6.8in)
Opening Width: 19mm (0.75in)
Specifications
The latest in sanitation technology.
Model: MBHALO
Material: Aluminum
Power Input: 12V DC / 3A
UV-C LED Count: 20 × 20mW
UV-C LED Lifespan: 10,000+ hours
UV-C Range: 260nm - 280nm
Specifications subject to change. Patented technology.